Esperienze di gestione sostenibile
LOCOM vanta molteplici esperienze di certificazione della gestione sostenibile degli eventi secondo lo standard ISO 20121.
Affianchiamo le organizzazioni come partner tecnici. Offriamo SERVIZI modulari: formazione, consulenza e assistenza in funzione delle esigenze.
Collaboriamo con diversi Enti di certificazione indipendenti per l'esecuzione degli AUDIT di verifica e l'emissione dei certificati di conformità.
Operiamo con diversi PARTNER in funzione della complessità della progettualità richiesta.
LOCOM svolge servizi di consulenza per progetti di eventi singoli o ripetuti nel tempo ed Agenzie di comunicazione e organizzazione eventi.
– Leadership Team Member SEA Sustainable Event Alliance associazione che coinvolge professionisti in tutto il mondo.
– Affiliato ISE Institute for Sustainable Event per l'erogazione di formazione sulla gestione sostenibile degli eventi.
– Ambasciatore PIE Positive Impact Events per coinvolgere i soggetti del settore eventi a lavorare in modo più sostenibile.
– Tutor BSI British Standards Institution per i corsi di formazione: Requirements ISO 20121 ed Implementing ISO 20121
L'analisi di CUSTOMER SATISFACTION svolta nel 2021 conferma l'ottimo grado di soddisfazione dei Clienti LOCOM per i servizi di formazione, consulenza e assistenza nel percorso di certificazione.
Agenzie
Sport
Cultura
Musica
Spettacolo
Convegni
REGISTRO ISO 20121: altri eventi Internazionali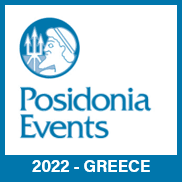 PIRAEUS: Posidonia Shipping Exhibition
Posidonia Exhibitions SA, the leading organiser of trade fairs in Greece, is certified as Greece's first sustainable event with Bureau Veritas' support.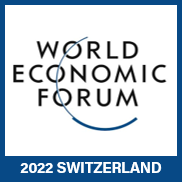 DAVOS: World Economic Forum
On key topics like climate, mobility, energy and the circular economy, WEF platforms aim to facilitate action-oriented communities of stakeholders from all parts of the international system.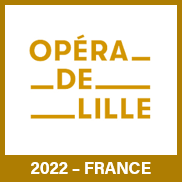 LILLE: Opéra
Pour pérenniser son action tout en la faisant progresser, l'Opéra de Lille s'est engagé dans une démarche de certification avec l'Organisation internationale de normalisation (ISO).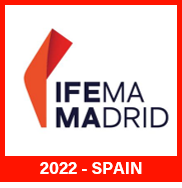 IFEIMA feria de Madrid
En IFEMA somos conscientes de la importancia del legado que nuestros certámenes pueden dejar en el entorno; desde el punto de vista medioambiental, económico y social.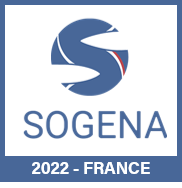 MARSEILLE : Euromaritime
La SOGENA (Société d'Organisation et de Gestion d'Evènements Navals) a pour objectif d'assurer la promotion internationale de l'industrie navale et maritime en organisant des évènements et des salons internationaux.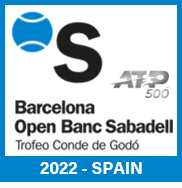 BARCELONA – ATP OPEN Banc Sabaldell
The Organization renew the cerification obtained in 2018 from Bureau Veritas and has been recognized by Barcelona Biosphere with the distinction of the commitment to the city's tourism sustainability.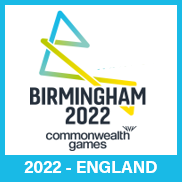 BIRMINGHAM – Commonwealth Games
The Birmingham 2022 Commonwealth Games will have a significant, positive, outcome for the city, its people, and its local communities.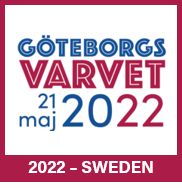 GÖTEBURG – Half Marathon
Göteborgsvarvet Half Marathon sustainability efforts made changes that have reduced carbon footprint and negative effect on the environment and climate change.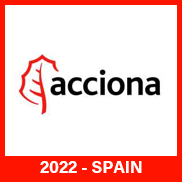 MADRID – Exposiciòn Frida Kahlo
La primera exposición inmersiva con un impacto ambiental y social positivo, en línea con los objetivos de Acciona.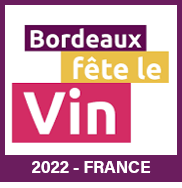 BORDEAUX – Féte le Vin
Bordeaux, comme 8 autres villes s'engage à devenir une «destination internationale responsable»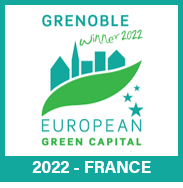 GRENOBLE – Euro Green Capital
Grenoble a été choisie par l'Europe pour incarner en 2022 la Capitale Verte de l'Europe des transitions.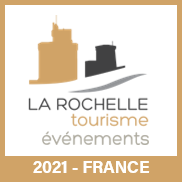 LA ROCHELLE – Tourism & événements
La Politique Qualité & Environnement s'intègre dans une démarche responsable et durable.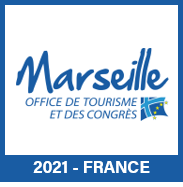 MARSEILLE – Office Tourism et de Congrés
L'Office Métropolitain de Tourisme et des Congrès vient d'obtenir la certification ISO 20121 par Bureau Veritas.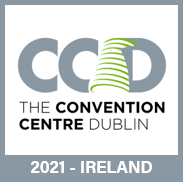 CCD DUBLIN – Convention Centre
CCD is Ireland's most sustainable venue and a leading expert in sustainable event delivery in Europe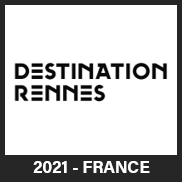 RENNES – Destination Internationale Responsable
La politique RSE concerne l'ensemble de activités : touristique, économique et rencontres professionnelles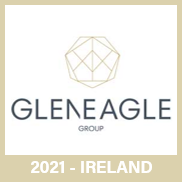 INEC Arena – GLEANEAGLE Group
The Gleneagle INEC Arena is the first event venue in Ireland that is certified to ISO 20121.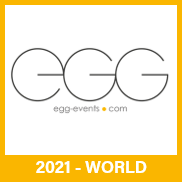 EGG events – Worldwide
EGG is a French AGENCY operating worldwide committed to being a good global citizen.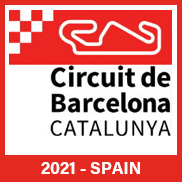 CIRCUIT DE BARCELONA – Catalunya
The Catalan sports facility has taken a step forward and has been certified with the ISO 20121: 2013 standard.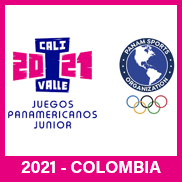 CALI VALLE – Juegos Paramericanos Junior
Los Juegos son un evento multideportivo para atletas jóvenes que se celebrará en la ciudad de Cali y el Valle del Cauca.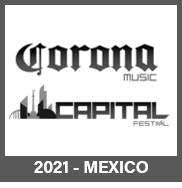 CORONA CAPITAL – Music Festival
El primer festival masivo certificado en la ISO 20121 "Gestión de la sostenibilidad en eventos" en Latinoamérica.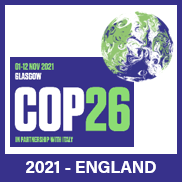 COP 26 -International Summit
The UK Government is committed to deliver a sustainable summit integrated with Carbon Management.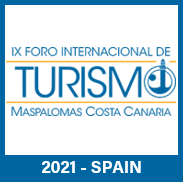 XI FORO Internacional de turismo
El Foro Internacional de Turismo Maspalomas Costa Canaria celebrará su novena edición.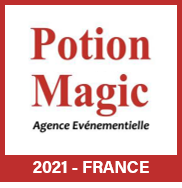 AGENCE – Événementielle certifiée RSE
Potion Magic intègre depuis toujours une démarche éco-responsable dans la gestion de ses événements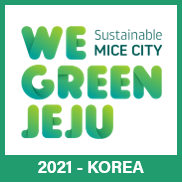 WE GREEN JEJU – Sustainable mice city
Definition of Sustainable MICE events – Jeju Convention & Visitors Bureau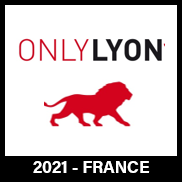 ONLYLION – Tourisme et congrès
Le premier office de tourisme en France à s'engager avec l'objectif d'obtenir "l'Etiquette ISO 20121".
Dove siamo